I wish every day was Halloween. But that's easier said than done in my world. I work a super boring 9-to-5 type job in a pretty conservative environment. That means outlandish nods to Halloween aren't going to work without some serious judgement…or violations of our dress code.
So how to I keep my Halloween spirit alive year-round?
Easy: I sneak Halloween jewelry into my daily outfits from time to time. And my collection is pretty extensive. Over the years I've collected tons of necklaces, charms, earrings and bracelets that help make me feel like every day is Halloween.
Here are some of my favorites (+ the source links!) that I'm crushing on right now:
I bought a similar necklace that has since sold out (and the skeleton coffin choker) last fall when Frightwares was having a sale and absolutely love it. I even wore it with my Halloween costume this year. Frightwares has some fantastic prices and super cute items that work for year-round wear.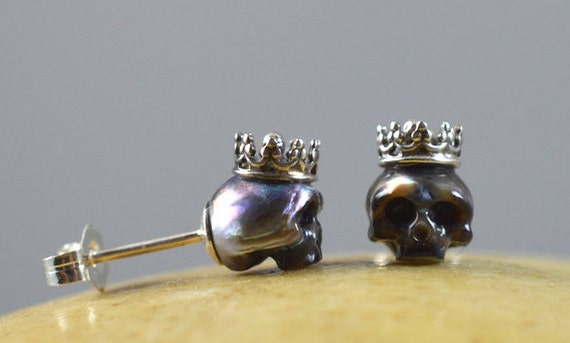 I almost exclusively wear stud earrings these days, so when Shivers of Delight shared some of the jewelry from Arlo Edge Walker's Etsy store I immediately fell in love with these black pearl skull studs. No joke, I would wear these EVERY day if I owned a pair.
I have been lusting after this necklace for months now. Mysticum Luna posts it on their Instagram account every so often, and each time I see it…I want to buy it immediately. The problem is…once I go over to their site to purchase it, I immediate want to buy 15 other things with it…
Like this killer Ouija necklace.
Or this bone bracelet – something that I have wanted for YEARS. I also want a bracelet with dangling skeletons, if someone could make that happen.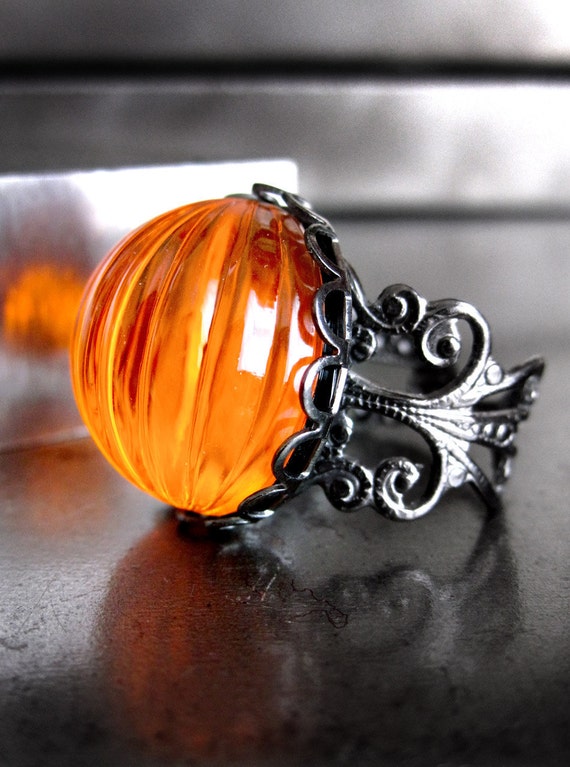 Rings are always tricky for me because I have chubby fingers. (Which I try to blame on the fact that I'm 5'11…) But if I could buy any ring in the world, I'd score this pumpkin ring because I love the gun metal setting. Perfect for a witch queen!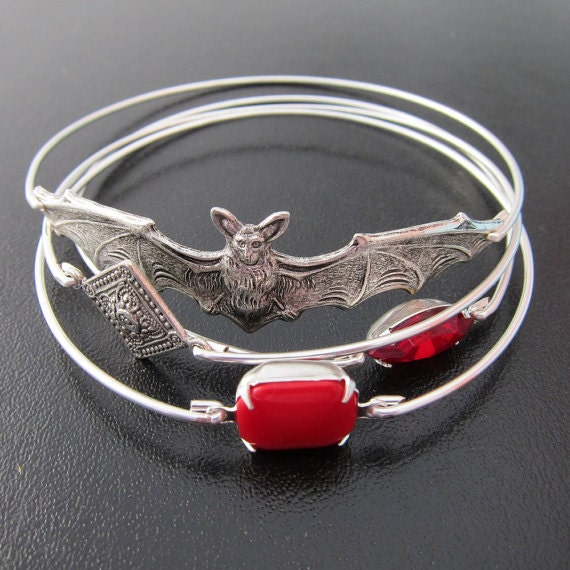 I adore bangle bracelets – especially the latest trend of adjustable bracelets! Much like rings, I have larger wrists so bracelets get tricky as well. I love that Frosted Willow has different sized bracelets to meet that need. This one is near the top of my "to buy ASAP" list.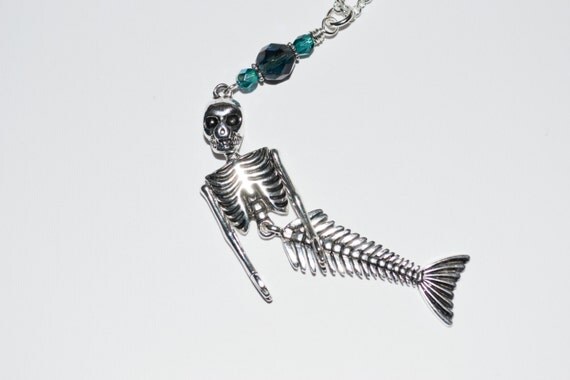 I LOVE this piece because it's so unique and quirky! I also happen to think this would be a killer (and uber creative) Halloween costume idea. Hmm…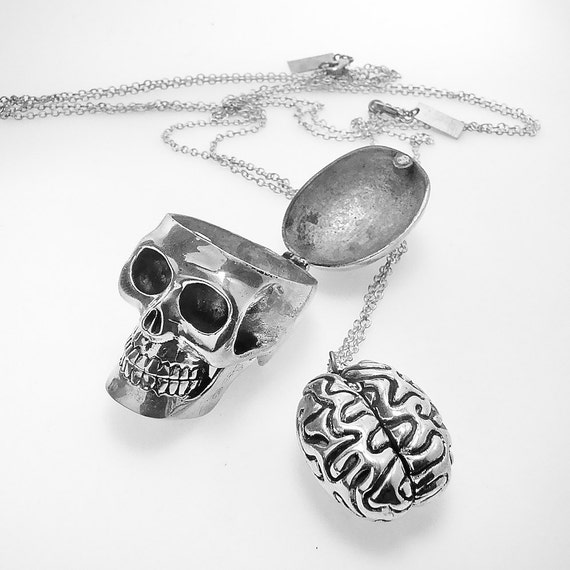 This is so freakin' clever, I can't even stand it!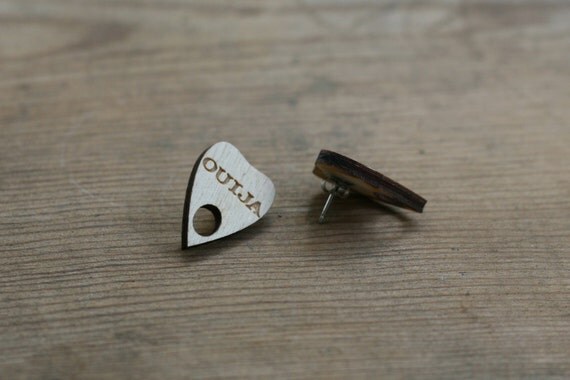 Another set of stud earrings I would wear the heck out of. I really love Ouija Board jewelry.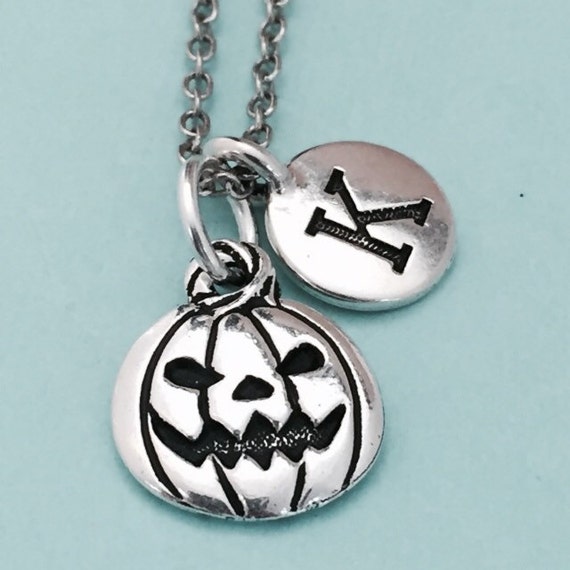 I wasn't crazy about the initial trend when it started, but I've found that I like the subtle approach to this kind of jewelry – like this pumpkin initial necklace. So cute.
Happy haunting,

---
Need a little extra spookiness in your day? Sign up for the Spooky Little Halloween mailing list and you'll get some tricks and treats in your inbox no more than once a full moon. From fun freebies to Halloween cheat sheets, resource lists and even exclusive behind-the-scenes looks at my annual party, Halloweenie Roast, I'll keep you celebrating the magic of October 31st all year long. Join now!